HISTORY
---
Blu Electronic was established in 1998 and boasts several years' experience in the design and development of electronic boards and equipment for its Customers. The principal activities are within the space and avionics arena's. It has been company policy from the start to focus on customer need and to create products and services tailored to specific customer requirements.
Blu Electronic starts of Aero activities in 2007. The Group in 2009 reaches the goal of becoming a UNI EN9100 certified company, which it still maintains today and in 2010 it is a part of the Lombardia Aerospace.
Today Blu Electronic plays an important role in its field, providing cutting edge certificated for Space, Avionic applications, and systems solutions within the Aerospace segment with the flexibility and speed inherent in a compact and dedicated organization.
The Company is located in Desio(MB) Italy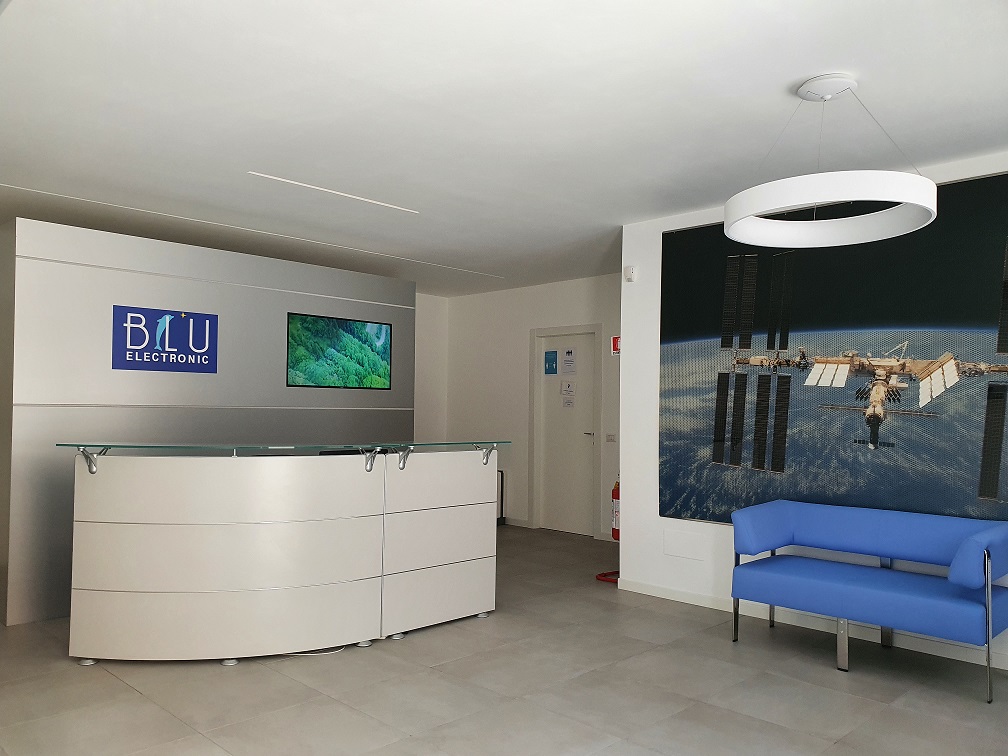 OUR HISTORY BY MAIN EVENTS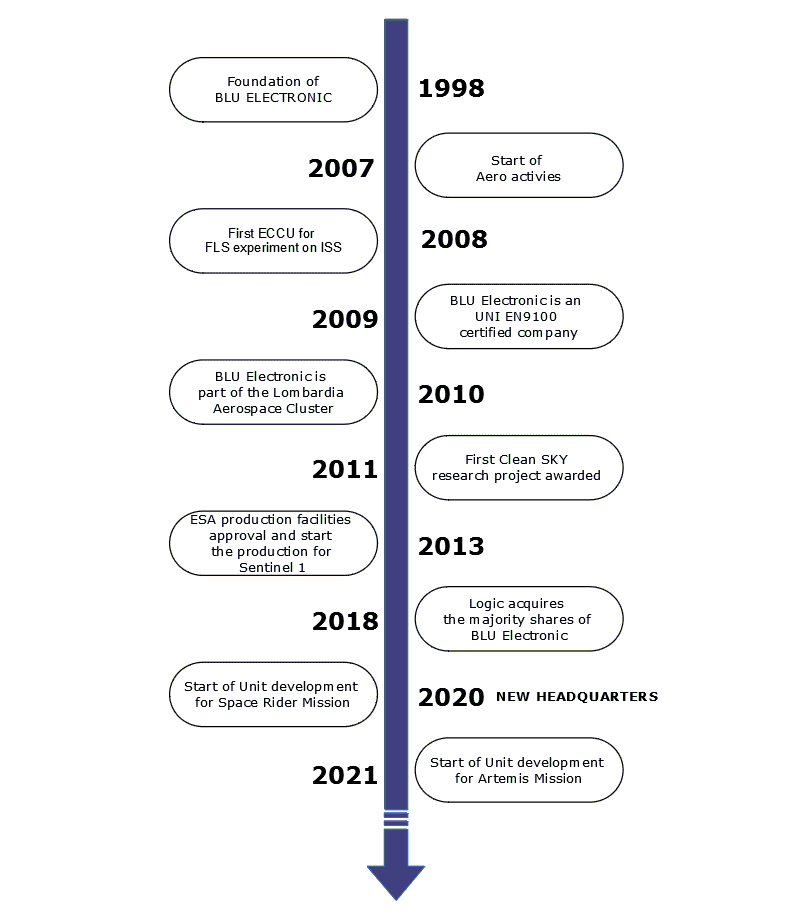 ---
COMPANY OF
starting from january 2023